Within the supply chain, we offer a possible ancillary processing on the product: the washinglof theelectronic boards and the Conformal Coating & Potting procedure.

Our specialised processing
WASHING AND CONFORMAL COATING & POTTING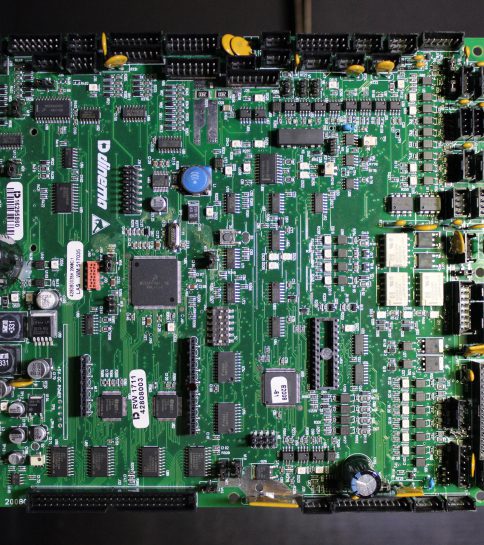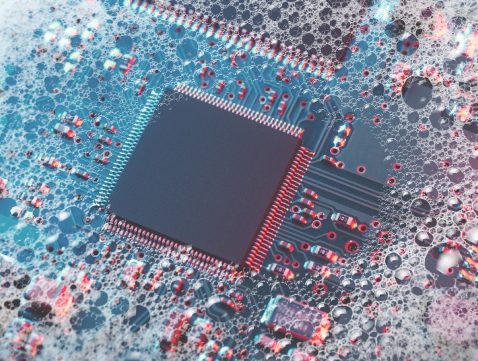 Washing
The washing of electronic boards is the step that allows improvingthe finished product further.
In fact, despite the high attention we pay to the selection of materials and consumables with a very low environmental impact, in certain applications a level of pollution so low as to require additional processing may be necessary. It can be carried out using demineralised water plus detergent, solvent or cosolvent as well as the use of ultrasounds. .
Conformal Coating & Potting
Conformal Coating & Potting is indicated in cases where the boards must operate in particularly humid environments.
The procedure is managed with the use of silicone, acrylic or urethane materials and is carried out through various types of processes:
– By manual application: using spray guns;
– By immersion: "dipping" mode;
– Automatic: through automatic selective machines.
Industrialisation<span class="icona"></span>
SMT and THT boards assembly<span class="icona"></span>
Controls, Parametric and Functional Tests<span class="icona"></span>
Ancillary machining<span class="icona"></span>
Rapid Sampling<span class="icona"></span>
Assembly of finished products<span class="icona"></span>
Logistics and efficiency of finished products<span class="icona"></span>
After-sales technical support<span class="icona"></span>