CHECKS

, PARAMETER AND FUNCTIONAL TESTS
The testing stage is an essential step in Dinema Electronics' production process because it guarantees unparalleled quality levels.
The checks are carried out in compliance with the supply bill of quantities , the product documentation and the reference standards IPC-A610 e IPC-A600.
The functional tests are carried out using testing systems supplied by the Customer or using of a special JIG platform, developed and manufactured by the Test Engineering Team at Dinema Electronics. These systems guarantee the utmost flexibility and a broad range of customisation options depending on the technical requirements, in order to eliminate critical aspects by analysing the entire system in which the board operates and the individual elements it is made up of.
Dinema Electronics: testing excellence
FUNCTIONALITY AND RELIABILITY OVER TIME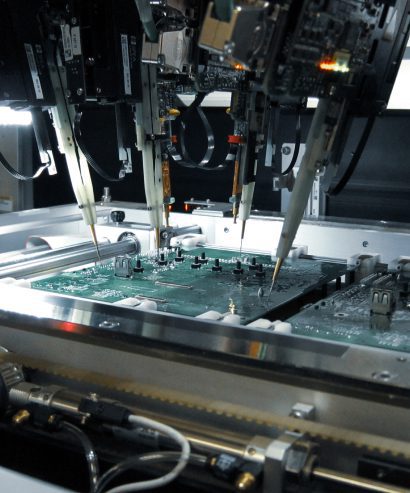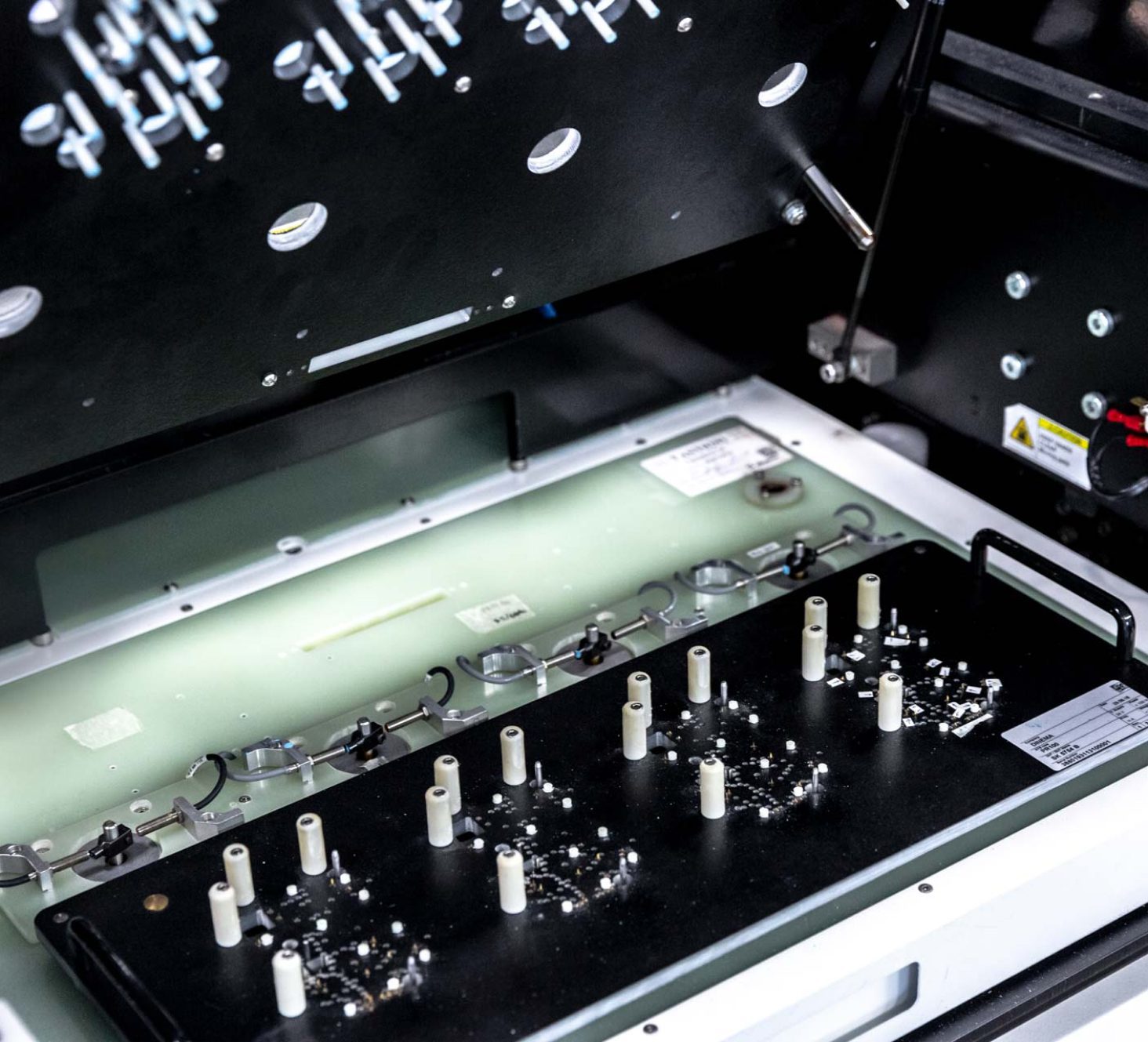 The kinds of testing we carry out are: Mobile probe testing, Bed of nails testing and Functional testing for each of which the operational details, are set out during on-goingstrategic meetings between process engineering, our technical office and production.
We suggest a number of solutions in order to guarantee full functionality and the utmost reliability over time.
SMT and THT board assembly
Checks, parameter and functional tests
Assembly of finished products
Logistics and improved efficiency of finished products
Post-sales technical support