HARDWARE AND
SOFTWARE DESIGN
At Dinema Electronics we manage in a complete way the creation of your product starting from the Hardware and Software design: the starting point of our OEM produ tion process.
The project and production edocumentation is available on the Dinema online portal for all the i institutions in charge of the production and for Clients requesting to consult them.
Completely ad hoc solutions
STRATEGY ORINETED TO PERFECTION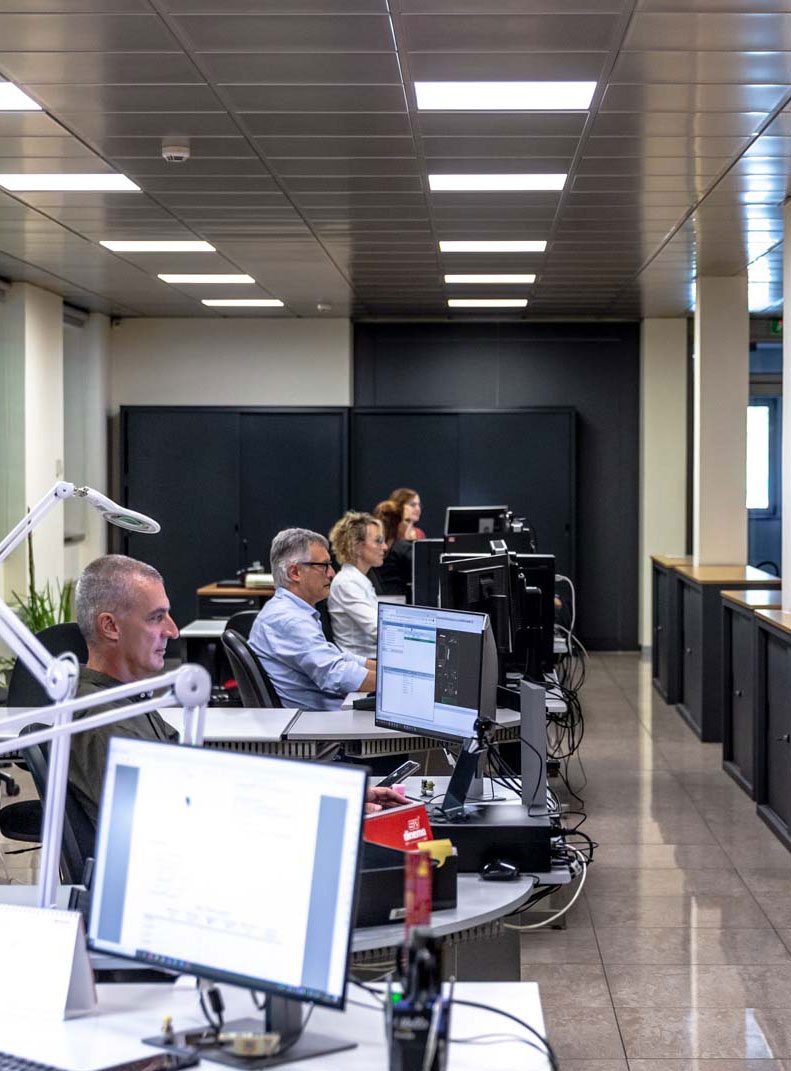 Dinema Electronics takes care of your order starting from the initial application idea, to the supply of the finished product, providing theknow-how of 60 HW and SW designers in the product's co-design phase. The design team supports process engineering and production production adjusting in real time.
The in-house burining department shares the design for manufacturing, of design for testing and design for repairing rulòes with the process engineering and the Client. We also provide the support necessary to attain perfection and solve problems related to product certification and EMC test. Where required, a design FMEA report can be produced and issued.
Industrialisation<span class="icona"></span>
SMT and THT boards assembly<span class="icona"></span>
Controls, Parametric and Functional Tests<span class="icona"></span>
Ancillary machining<span class="icona"></span>
Rapid Sampling<span class="icona"></span>
Assembly of finished products<span class="icona"></span>
Logistics and efficiency of finished products<span class="icona"></span>
After-sales technical support<span class="icona"></span>